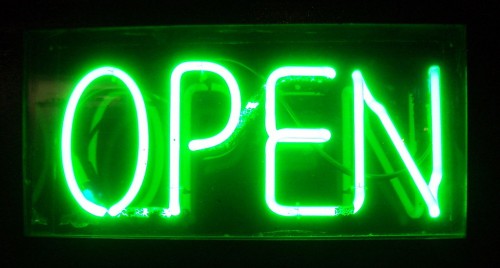 If you haven't heard of New Earth Project, or New Earth Nation as it's been called recently, now is a good time to check it out. If you like the idea of a Resource Based Economy, or have been following The Venus Project, The Zeitgeist Movement, or any other organization like these, we think you'll love the New earth Project.
The New Earth Project has been in development for over 15 years, primarily founded through the work of Sacha Stone, among others, and in recent times has been making leaps and bounds toward their goal of developing RBE-like communities all across the globe. As they stand now, on their newly redeveloped, and quite impressive website, if you scroll down a bit and look at the timeline, you'll see that they are set to launch the first of their communities, which will usher in a new way of thinking and living, by March of 2015… less than one year away!
New Earth Nation is truly spearheading the efforts to create sustainable, socio-holistic communities and is among the most notable organizations on the front-lines of this movement. Their facebook page launched less than nine months ago, and with the force, desire, and sheer numbers behind this movement, they've already received over 235,000 likes.
It's not really too surprising, either, considering the massive movement and amount of effort behind this, which has been coordinated behind-the-scenes by highly-skilled professionals in multiple disciplines for many years. Starting with Humanitad and their Millenium Development Goals Network, an then the Exemplar Zero Initiative and Natural World Organization, and now on to the culmination of their many collaborative efforts, The New Earth Nation, this organization now has a solid movement and a focused plan, with many, many qualified individuals to help achieve these goals in an extremely short period of time. With their help, it looks like we may be well on our way to developing a resource based economy and moneyless society.
New Earth Nation's Handy-Dandy Toolkit
Not only is the organization focusing on building just communities that will bring the world closer to a resource based economy and moneyless society, but they also have multiple plans and projects to help foster the cooperation of everyone involved to create sustainable, open-source systems and tools to help initiate the transition.
These revolutionary tools and systems include things such as:
The New Earth Institute will act as both an online hub for educational material and resources, as well as physical locations stationed at communities around the globe for on-site learning. This institute aims to break down the barriers between getting an education and paying for it, and also to "bypass controlled academia and media manipulated disinformation which pollutes and defiles true learning and knowledge sharing in our age", as stated on their website. This collaborative tool will contain materials in many different disciplines, and open the educational resources necessary to bring about the next evolution in schooling by offering subjects and courses of learning in many different "Academies", including "The Tesla Academy", "The Welness Academy", and others in subjects such as bio-architecture, natural energy textiles, urban outreach, and wisdom keeping.
The New Earth Exchange is a platform that will allow a means of exchange between members and communities, by providing a network for gifting, sharing, and exchanging resourced. It will also offer tools such as crowdfunding, venture financing, a financial reserve, and even a credit system for members.
The New Earth Retreats are sustainable resorts that will have full-time residences, as well, and produce all of their own food and energy, where people can come and gather to experience the "world's most advanced educational, technological, rejuvenating and healing facilities in flourishing natural biospheres." Truly resorts of our next step in evolution, they will allow people to come and take part in a new way of living, first hand, with seminars, workshops, wellness spas, healing treatments, and more.
New Earth Festivals are annual 5-day unified global focus event to bring the dream of New Earth Communities and their way of life to reality. Including activities such as music, dancing, art, theatre, science, healing, wisdom, and more, the festivals will be well-rounded and topics will be divided into the five pavilions of water, fire, earth, ether, and air.
New Earth Nation's Awesome Videos
Also, if you haven't seen their introduction video, it's a testament to the people and resources dedicated to this project. It's quite impressive, and also happens to be a favorite of mine regarding this subject –
New Earth Project Introduction
[responsive_youtube http://www.youtube.com/watch?v=TbZP7hQOnYY]
Sacha Stone Featured On Buzzsaw: On New Earth Project and Breaking Down Babylon
[responsive_youtube http://www.youtube.com/watch?v=rB8fxUdCHHs]
Yet Another Contribution – Zero Point Time
Just a few days ago New Earth Nation also introduced a system of time-keeping called Zero Point Time, which takes into consideration the movements of celestial objects as well as the spin and degrees of tilt of the Earth. This system of time-keeping is supposed to help people become more aligned with the earth and the cosmos, which also helps our natural evolution in seeing that we are all connected and part of the same system.
How To Join A New Earth Community
If you are interested in joining one of these communities once they are in existence and experiencing a taste of a resource based economy and moneyless society lifestyle firsthand, they have several options for individuals to come on board. You can purchase a home or even just a plot of land in one of these newly formed communities. You can gift your time and effort and become a member that way. You can obtain a sovereign advance from the New Earth organization itself, or you can even opt to have your existing community become a New Earth Community.
If you are interested and would like more information, just check out their home page, register, and make your declaration of sovereignty today.